I am Maddox, a computer programmer, writer and author. I can spell, draw, and do math better than your kids, so I've taken the liberty to judge work done by children. I'll be assigning a grade of A through F for each piece: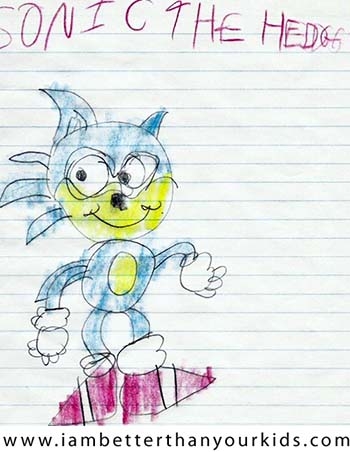 Christian Weston Chandler, age 15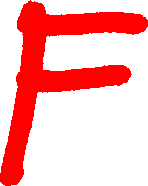 Coming this fall: SONIC THE HEDDGG. Thrill as he poses his wormy arms like he's resting on an imaginary coat hanger. Help him defeat MEDICAL PRACTITIONER ROBBOTTNK with his pudgy socks and wedge-shaped feet. You know he's got attitude when his face is drawn with a different perspective from his ears. He's not too cool for school; he's just cool enough. Catch him if you can, but you gotta go fast!